People wear watches, not for time management. Wrist watches are the style statement nowadays. People love to wear wristwatches according to their dress code and mood. Most women are very choosy in that case. The majority of the women have more than three wristwatches. No need to choose foreign branded watches. Wrist watch collections of Indian brands are too classy and fashionable. If you are fascinated with wrist watch then read this article. Find here Top 10 Luxury women's watch brands in India 2022 – Branded Watch List.
If you are interested to know about top brands then here is the answer. The following brands are the top wristwatch brands in India. These top brands have a wide range of both analog and digital watches. As women love fashion that is why these brands are hugely popular. Let's check out Top 10 Women's Watch Brands 2022.
List of Top 10 Best Women's Watch Brands in India
Titan Raga
Is Titan a luxury brand? Titan is one of the leading wristwatch brands in India. Titan company started its journey in 1984 and till now it holds its best position. in 1992 Titan launched the Raga collections. If you believe in dream watches then this collection is for you.  These wristwatches are the best women's luxury watches in India. Wrist watches of the Titan Raga collection add the royal touch to the style statement. Famous bollywood actress Rani Mukherjee was first brand ambassadore of Raga collection.
Now popular actresses Alia Bhatt and Kriti Sanon are a new face for two separate collections of Raga. This watch collection starts from 2000 and can range up to 30000. Dials colors vary like golden, silver, and rose gold. Simple-looking metal straps with colorful gemstones and American diamonds look magnificent. Wrist watches of Titan Raga can easily replace expensive wrist watches. So just wear any wristwatch in the Titan Raga range and embrace your royal look.
Price – Rs. 16995
Check out from here.
FastTrack
Is Fastrack a Luxury Brand? FastTrack women wrist watch collections ranging from 1000 to 10000. If you love casual and classy but minimal-looking watches then this is perfect for you. FastTrack was established in 1998 as a sub-brand of Titan. But from 2005 it started the journey as an independent brand. FastTrack now is recognised as leading youth accesories brand and it will also be counted in the list of branded watches for ladies. Minimal-looking watches are highly stylish and classy these watches are perfect for daily use college students, and office workers. Not only do these watches suit looks for hangout parties and formal parties. This is the most color wrist watch collection for women. Vibrant and pastel color wrist watches are perfectly combined with western and Indo-Western dresses.
Price: Rs. 1936
Check it out from here.
Casio
Is Casio a luxury watch brand for women? Casio is a Japnease company that established in 1946 and the head office is in Tokyo. in 1996 Casio took foot on India. as first it was a computer making company then it start making watches. This is one of the affordable watch brands for ladies. If you are looking for pocket-friendly but stylish watches then choose Casio. Casio watches are mainly formal-looking watches. Leather or metal strap with mostly round entire give elite look. Casio watches Rangers and 5000 to 20000. leather finished in black, pink, red, blue colours. Metal straps are available in silver, rose gold, Golden, and steel color. Dual-tone analog watches of Casio are just too beautiful. These watches are perfectly suited for business meetings and conferences.
Price: Rs. 5995
Check it out from here.
Sonata
Is Sonata a Luxury watch brand? Sonata is one of the old Indian wristwatch brands and established in 1997 as a sub-brand of Titan. Till now Sonata Watches counted in women's watch brands' top 10 lists. If you want a gift watch for mom and grand mom then choose Sonata.  Sonata watches are famous for their classic Golden wristwatch range. Wrist watches with golden chain strap and round Golden dial were too popular. At very first these watches were a stile statement for aged and middle-aged women. Now Sonata launches several watches for the young generation. Leather finished and dual-tone straps with signature Golden dial perfectly suit Sonata women of different age groups. Sonata watches is one of the most affordable watches brands for ladies. All watches also Sonata Rangers between 1000 to 3000 prices. So, if you are searching Mother's Day gift then buy a Sonata watch for her.
Price: Rs. 2349
Check it out from here.
Fossil
Fossil is a brand in United States and the head office is in Texas. It was established in 1984 and gradually became popular as accesories brand for Gen Y. From 2005 Fossil opened its first store in India. If you want a wristwatch that will be perfect for both casual and office looks then choose Fossil. Fossil is one of the fast-growing wristwatch brands in India. Fossil watches for women are 100% perfect for young beauties. This brand has both analog and digital wristwatches for women. Dark-colored and pastel shade wrist watches perfectly suit both formal look and casual looks. Both analog and digital Fossil watches are very popular with Gen Y ladies.
Price: Rs.5997
Check it out from here.
Armani
Armani is an Italian company established in 1975. In 2016 Armani started their business in India. As Italy is famous for lavish life style. same products of Armani represent that lifestyle. If you are interested in expensive watches then search for Emporio collections from Armani. This is one of the most luxurious women's wristwatches in India. Watches range from 15000 to 40000. Each Armani watches are not only expensive but also unique. Most watches are round dialled. But rectangular dials are also available. Watch straps are made up of either leather or metal with dual tones.
Price: Rs. 30,995
Check it out from here.
Timex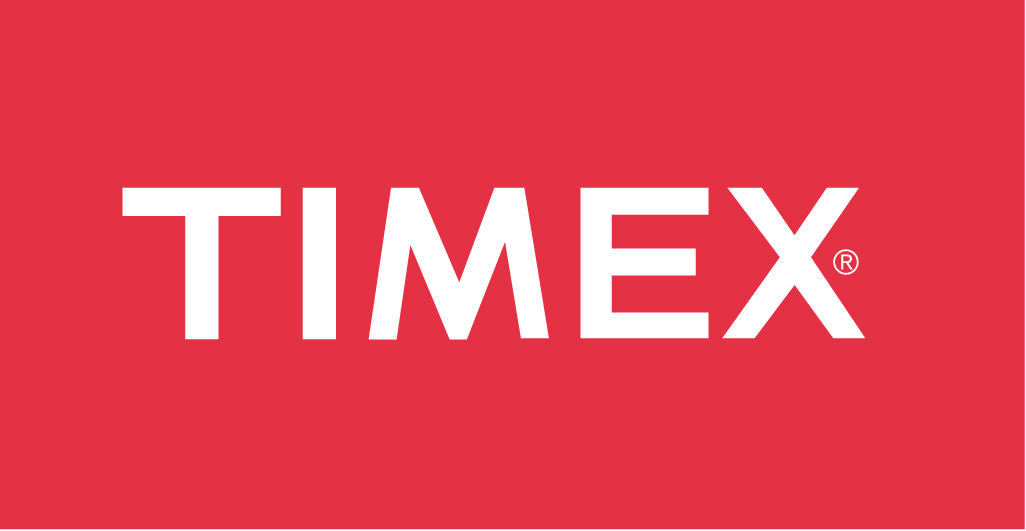 Timex is a brand of United States of America and established in 1854. In 1988 Timex started its business in India. If you do not like heavy looked and expensive wristwatches then try Timex. Timex is another popular wristwatch brand in India. The limited-edition women's watch surely can catch the attention easily. Timex women's watches are mostly simple and formal looking and for office purposes. It is another affordable watch brand for ladies. Limited women edition watches of Timex range between 1500 to 8000. Round dial wrist watches are perfect for a professional. If you won't be more surprised then check the 'Vintage collection' of Timex. Those are just outstanding and classy for both formal and corporate looks.
Price: Rs. 2758
Check it out from here.
Boat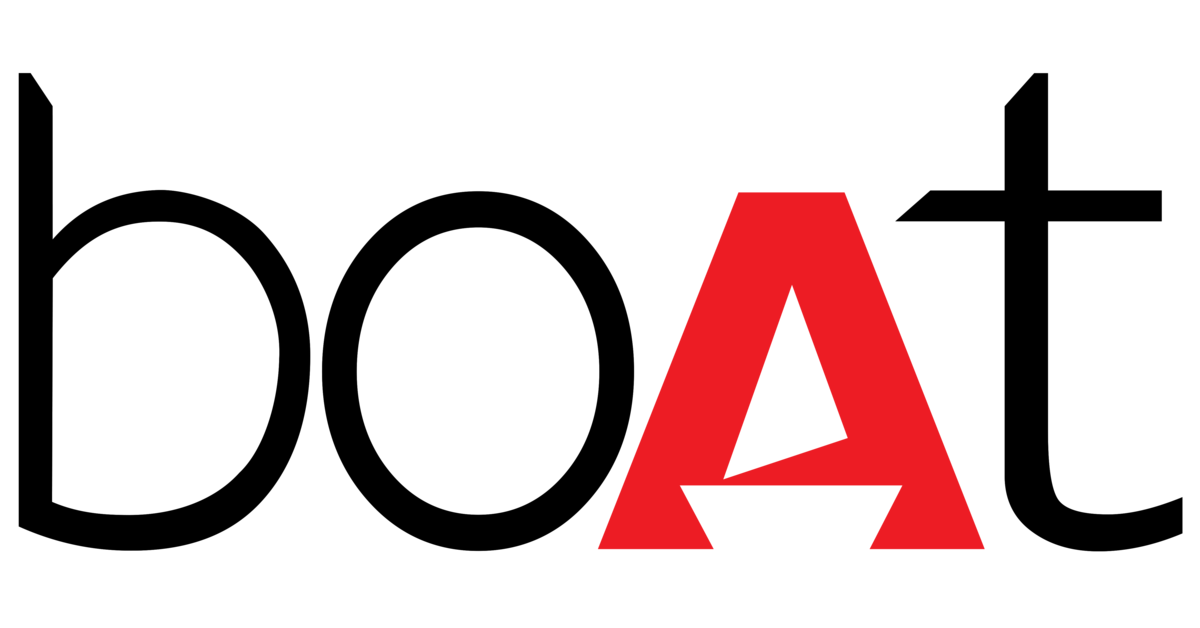 New generation women now prefer digital watches over analog types. When talking about digital watches then Boat watches will be in the top position. Boat is completely an Indian brand and established in 2016 and become one of the leading electronics company of India. Digital watches of boats are the best watches for women. The touch sensor and Bluetooth connection of boat watches are the best. Bolt watches are very pocket-friendly and range between 1500 to 3000. These funky-looking smartwatches are perfect for teenagers as well as young women. If you are tired of wearing analog watches then try smartwatches of Boat.
Price: Rs. 1799
Check it out from hare.
Tissot
If you want to how expensive wristwatches can be then see Tissot. Tissot is a swiss company and established in 1853. From 2019 Tissot become available on Myntra, a fashion website of India. Tissot is the most expensive wristwatch brand in India as well as in World. And the best watch for Women's business tycoons. Famouse Bollywood actress Deepika Padukone is the brand amssadore of Tissot women collection. The starting price of women's watches is 24000 and can be up to 200000 rupees. Straps are made up of mostly pure leather and stainless steel. Dark and golden-colored watches are unique and out of the world. As the watches are very expensive most women cannot buy this. That is why this brand is unknown. But women of the business class always prefer this brand.
Price: Rs. 13950
Check it out from here.
Noise
If you want good smartwatches except for Boat then try this brand. Noise is a first electronic brand of full India origin from 2007. No doubt it is a good smartwatch brand for Indian women. The fast collection of smartwatches of Noise is too attractive and smart looking. Not only that those are highly pocket friendly. You cannot imagine smartwatches under 1000 rs and can range up to 4000 rs. Only Noise launches smartwatches at 950 rupees for women. Tapsee Pannu is the new face of Noise women collection. So, get your noise smart wristwatch now and be the new noise maker.
Price: Rs. 13950
Check it out here.
The whole world knows about the uniqueness of Indian beauty. Indian women are a perfect example of " Beauty with Brain" and adimer by the whole world. Indian women look perfect in any out fit but not every accessory suits them. They love unique things and wristwatches of these brands are perfect for Indian divas. In this article, the top 10 best women's luxury watches in India are given. You should choose wristwatches according to your taste and style statement. if you can then buy multiple watches. Get your favourite watch and hold time on your wrist.
FAQ – Women's Watch Brands:
[sc_fs_multi_faq headline-0="h2″ question-0="Which brand is good for ladies' watches?" answer-0="If you ask then FastTrack is a good brand for ladies' watches. Because watches of FastTrack are not so expensive and good looking." image-0="" headline-1="h2″ question-1="Which brands are best for watches?" answer-1="If you want multiple options then Titan Raga, FastTrack, and Boat are the best for watches." image-1="" headline-2="h2″ question-2="What is a good inexpensive watch brand?" answer-2="If you want an inexpensive but good watch then choose Timex. It is a good watch brand that has affordable collection." image-2="" count="3″ html="true" css_class=""]
See also:
List Of Top 10 Handbag brands in India
Top 10 Online Jewellery Sites In India